Dear customers,
On the 14th of September, some heavy rainfall in the South of France caused flooding and disruption between Lunel and Nimes.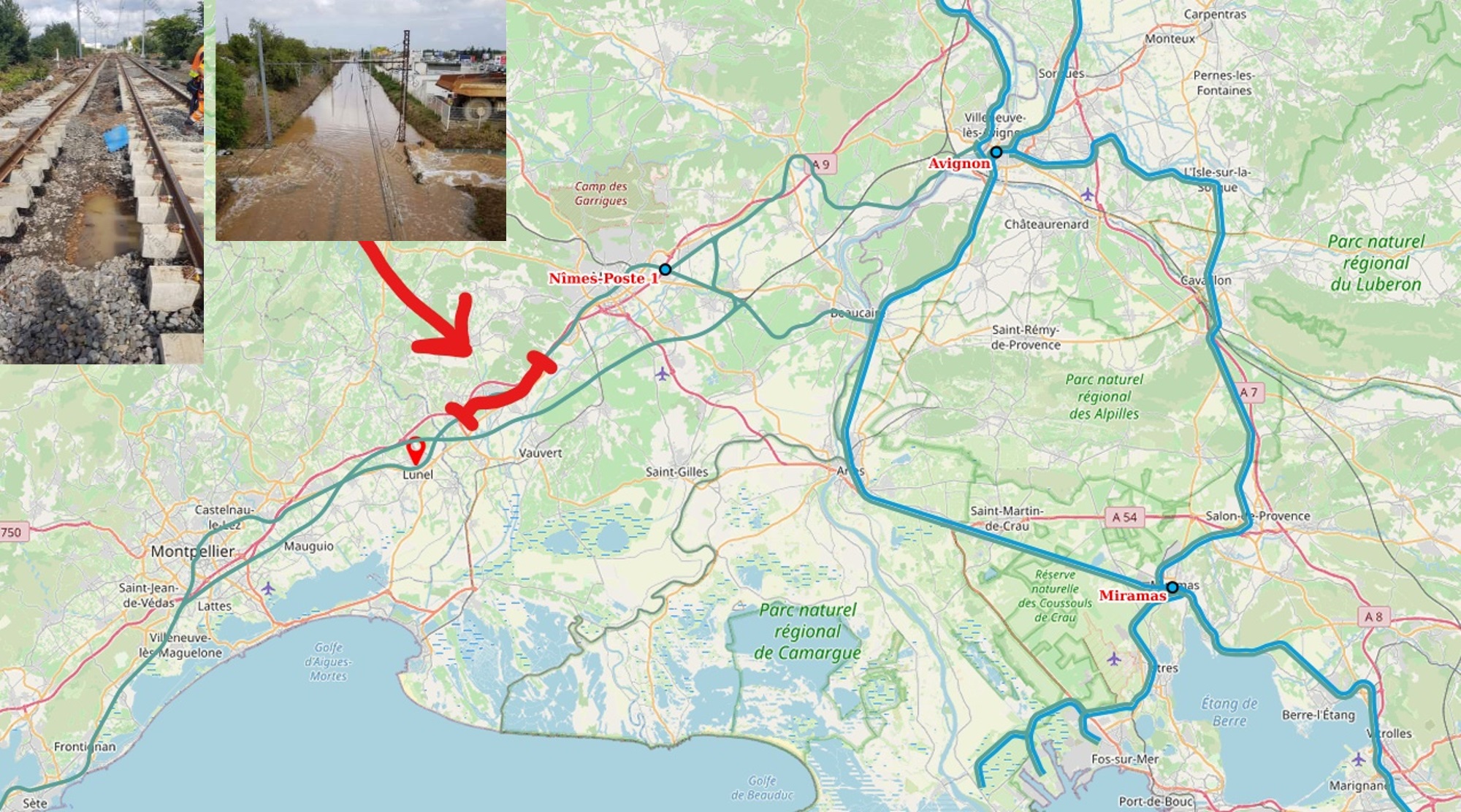 This disruption will last several days, today SNCF R is currently analyzing the consequences and will plan the works to reopen the line.
Freight trains are routing via the new line CNM (Contournement Nimes Montpellier).
We will give more information as soon as possible.